Direktiv + Knative = A Perfect Pair? [Comprehensive Guide]

Direktiv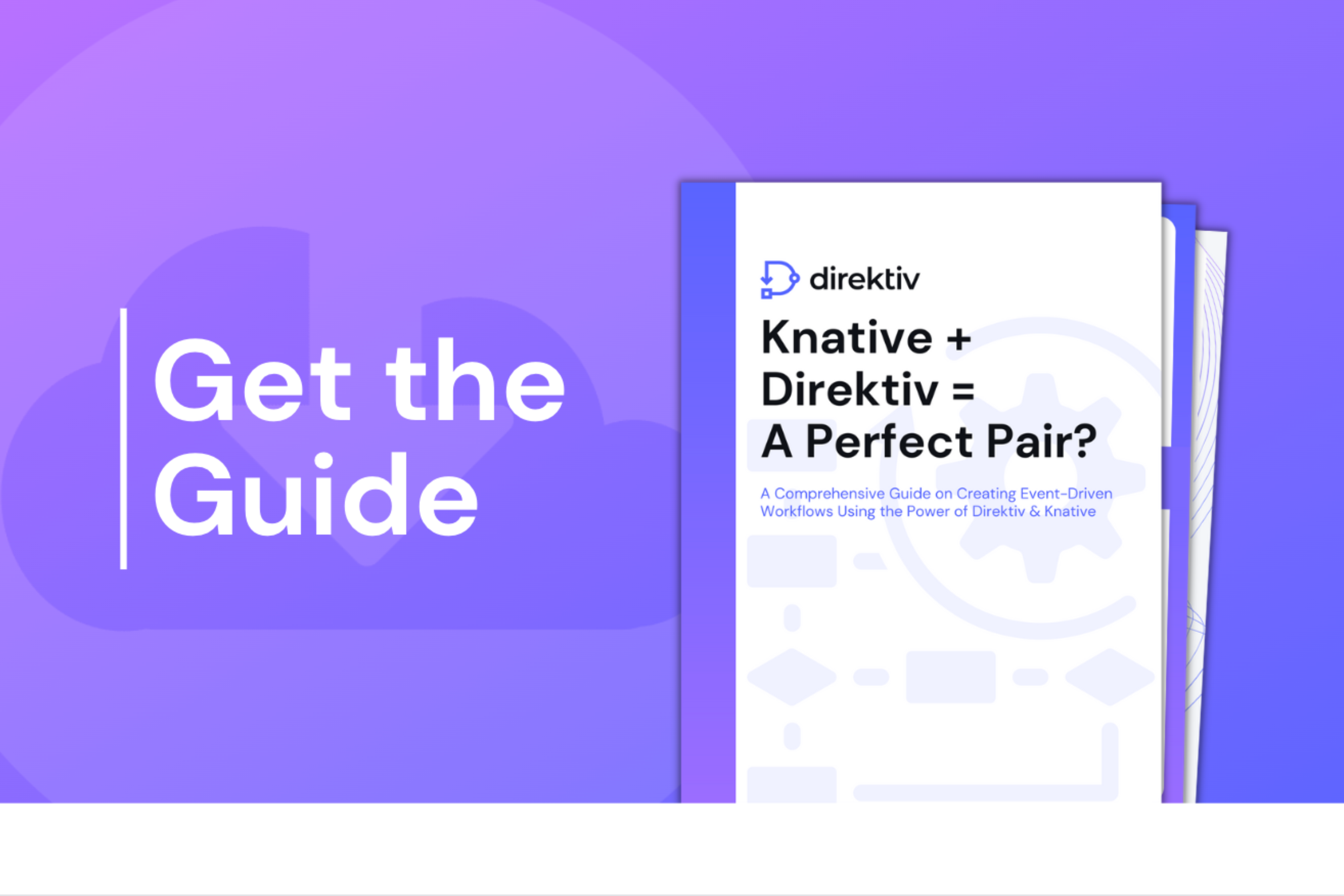 Are you tired of manually managing and coordinating various tasks and processes within your organization?
Imagine a world where your systems and apps interact seamlessly with each other, triggering actions and responses in near real-time. All without the need for YOUR intervention. With an eventing provider (Knative Eventing) and an orchestration engine (Direktiv)—this is completely possible. ✅
This revolutionary approach empowers you to automate and streamline your operations like never before. And when it comes to event-driven serverless workflows, there's no other combo that does it better. ⬇️
Download the Comprehensive Guide for a Complete Step-by-Step Demonstration
Being introduced to new software can be intimidating—but it doesn't have to be. Especially when they have the power to completely change your organization.
In this guide, we give you the keys to discover:
What Direktiv and Knative are
The benefits of using event-driven orchestration
How to combine Direktiv and Knative and build your own workflows
A step-by-step walkthrough of building a simple event-driven workflow
By leveraging the capabilities of Direktiv and Knative together, you can achieve a streamlined and efficient approach to managing disparate events. Grab the comprehensive guide to follow along, and pretty soon you'll be building your own event-driven workflows. 👇

Final Thoughts
We know getting started with new software can be a bit tricky. That's why we've taken the time to detail the process to make it as seamless as possible. Plus, with our support portal, you have 24/7 access to our knowledge base to get the help you should you get stuck.
Go ahead—try Direktiv for free—and experience the event-driven workflow power you've been missing out on. 😎