The Top 3 Cloud Infrastructure Predictions For 2023

Direktiv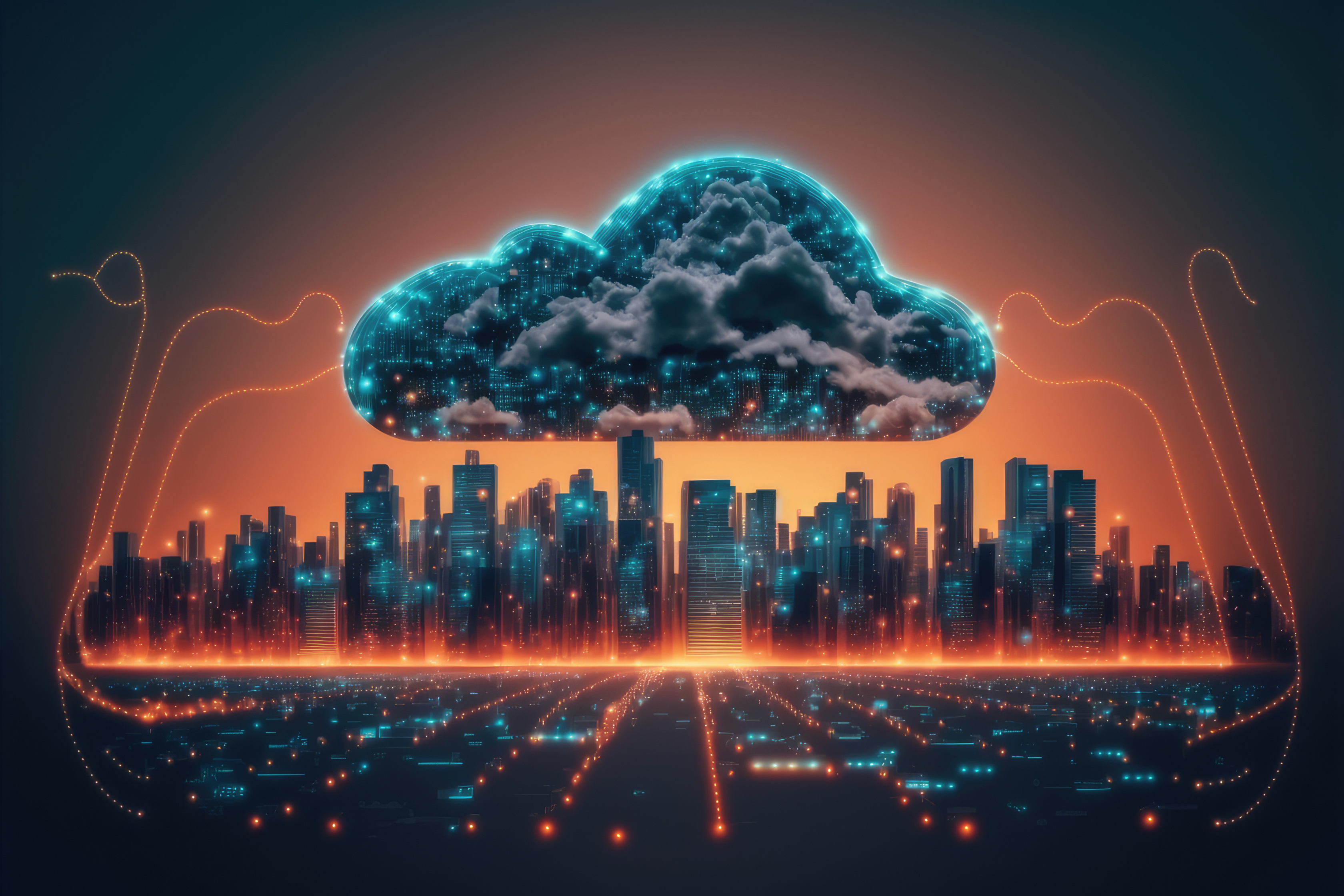 Got your head in the clouds? Yeah, we know. 😏 Today, cloud infrastructure is at the forefront of the majority of DevOps and engineering teams. In fact, cloud migration is so commonplace (and rapidly increasing) that the global cloud orchestration market is projected to grow to USD 53.40 billion by 2028. Mind you, just a few short years ago in 2021, the market size was USD 13.87 billion. 🚀 With this massive growth (a CAGR of 21.5%) it's no wonder that new cloud trends and are popping up across all industries for 2023.
Check out the top 3 cloud infrastructure trends for 2023 below. 👇
1. Enterprises will Move a Majority of Their Data to the Cloud
According to Gartner, 65.9% of spend will be allocated to cloud technologies in 2025. This is a 57.7% increase from the average spend in 2022! Why? Well… there are many reasons—one primary driver is the fact that enterprises are moving a majority of their data to the cloud.
(Source: Giphy)
This massive shift to the cloud is a result of the growing demand for:
And it makes sense, cloud infrastructure offers immense benefits for IT development. From faster time to market, to enhanced scalability and flexibility, all the way to cost savings and data loss prevention (among many others), migrating data to the cloud is a no brainer. 🚫🧠 Not to mention, failing to shift to the cloud will undoubtedly cause your organization to fall behind the competition. That's why it's no surprise that by 2025, over 95% of new digital workloads will be deployed on cloud native platforms.
➡️ Are you ready to shift to the cloud? Get our checklist to assess your organization's readiness to make the migration.
2. Multicloud Infrastructure will be a Top Choice for IT Engineers and Architects
Multicloud infrastructure gives IT engineers and architects the freedom to choose and use private, public or hybrid clouds at their whim—or more likely, a mixture of all three. We expect multicloud to remain the cloud infrastructure of choice for most engineers throughout 2023 and beyond. Here's why:
According to the 2021 HashiCorp State of Cloud Strategy Survey, 76% of organizations are already using multiple clouds. 86% report being on track to leverage multicloud infrastructure by 2023. A recent article by Forbes even states, "Multicloud is the defining infrastructure trend for 2023 and beyond." This is hardly surprising as 90% of organizations believe multicloud helps them achieve business goals.
Ultimately, multicloud provides greater cloud infrastructure flexibility, enabling developers to reach milestones faster, meet consumer demands, and become more productive. With all these benefits and use cases, we'd be hard pressed to find a developer not enjoying their time in the "clouds." 👇
(Source: Giphy)
3. Cloud Infrastructure Automation will Run on Event-Driven Architecture
One of the main reasons why cloud infrastructure is so worthwhile is because of its automation capabilities. That's also a primary differentiator when comparing traditional data centers and cloud platforms. ⚙️ One key trend we're seeing for 2023 is how more organizations will be leveraging event-driven architecture to orchestrate their cloud infrastructure.
We've seen it happen with our own customers.
(Source: Giphy)
As one of our customer's cloud infrastructure grew, their automation practices became increasingly complex. What initially started as a single automation platform requirement grew into a multi-platform solution. The primary automation and deployment platforms were Ansible and Terraform. This rapid growth and expansion led to the business having more than 5 teams supporting, maintaining, and upgrading both platforms.
With the help of Direktiv's event-driven architecture, this customer was able to consolidate the automation platforms, orchestrate their cloud infrastructure and deliver the same outcome to their own customers with less effort and cost. In the end, they saved an estimation of 1.3 FTEs and approximately 45 minutes per deployment. 🤩
➡️ Read the inspiring case study and discover how this organization leveraged event-driven architecture to expand their cloud infrastructure automation.
Final Thoughts
Which cloud infrastructure trends are you hopping on this year? What technologies will you implement to bolster your cloud computing processes? It's questions like these that will help you accelerate your digital transformation and modernize your infrastructure. Direktiv can also help with that. 😉
Start wielding the power of the cloud and discover the freedom to run any Direktiv component on any cloud provider. Check out our open source software on GitHub.