Why Serverless? 5 Reasons You Should Make the Switch [Guide]

Direktiv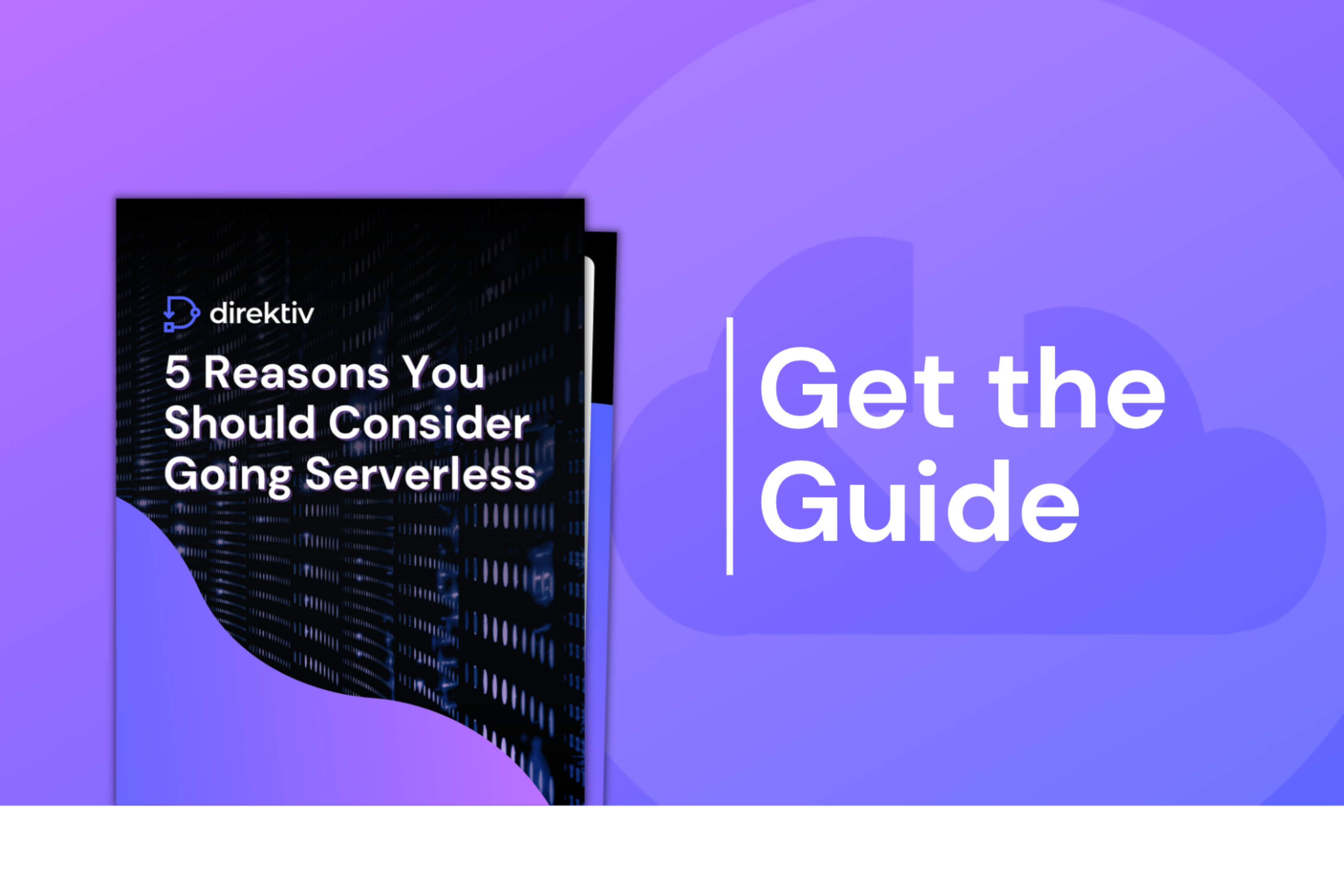 Recent data revealed that more than 50% of cloud-based organizations have embraced serverless technology. This number is on the rise with a projected 25% CAGR from 2023 to 2032. 📈
So what's behind this rising trend? In this current era of digital advancements, technology leaders have taken a role in driving innovation and maintaining (or gaining) an edge over their competitors. Along the way, they encounter tough challenges, like the management of infrastructure, scalability, and the balance between optimal performance and cost-effectiveness. Sound familiar? 🧐
Among the recent trends that have captured their attention is the growing adoption of serverless technology. The recent statistics highlight the huge potential held by this paradigm in shaping the future—from DevOps to organizations on the verge of digital transformation.
And if you're worried about it being too late to the party, don't be. It's just getting started. 🎉
Download the 5 Reasons You Should Consider Going Serverless Guide
Though many companies are rushing to go serverless, it doesn't mean you should be following the pack just because. While it presents numerous benefits, it is crucial to consider whether it's the best choice for your organization's specific requirements and future goals.
Inside our new guide—along with the top reasons you should make the switch to serverless—you'll also be asked to evaluate your current situation. We'll look at factors like:
Budgetary considerations
Anticipated scalability demands
Specific needs of your applications
Compatibility with your existing technology infrastructure
By conducting a thorough review of your organization's needs (and goals), you'll be well equipped to make the best decision for your specific situation. So, should you consider going serverless? It's time to find out. ⬇️

Final Thoughts
Adopting serverless architecture provides a great opportunity to tackle the growing challenges associated with traditional server infrastructure. With Direktiv as your serverless workflow solution, your organization can not only reap the great benefits mentioned in the guide, but you'll also be given a key to our advanced event-driven orchestration platform. 🗝️
Are you ready to steer your future toward agility, scalability, and innovation? Get in touch with us today to launch your serverless journey with Direktiv. Together, we'll unlock the potential for transformative growth.